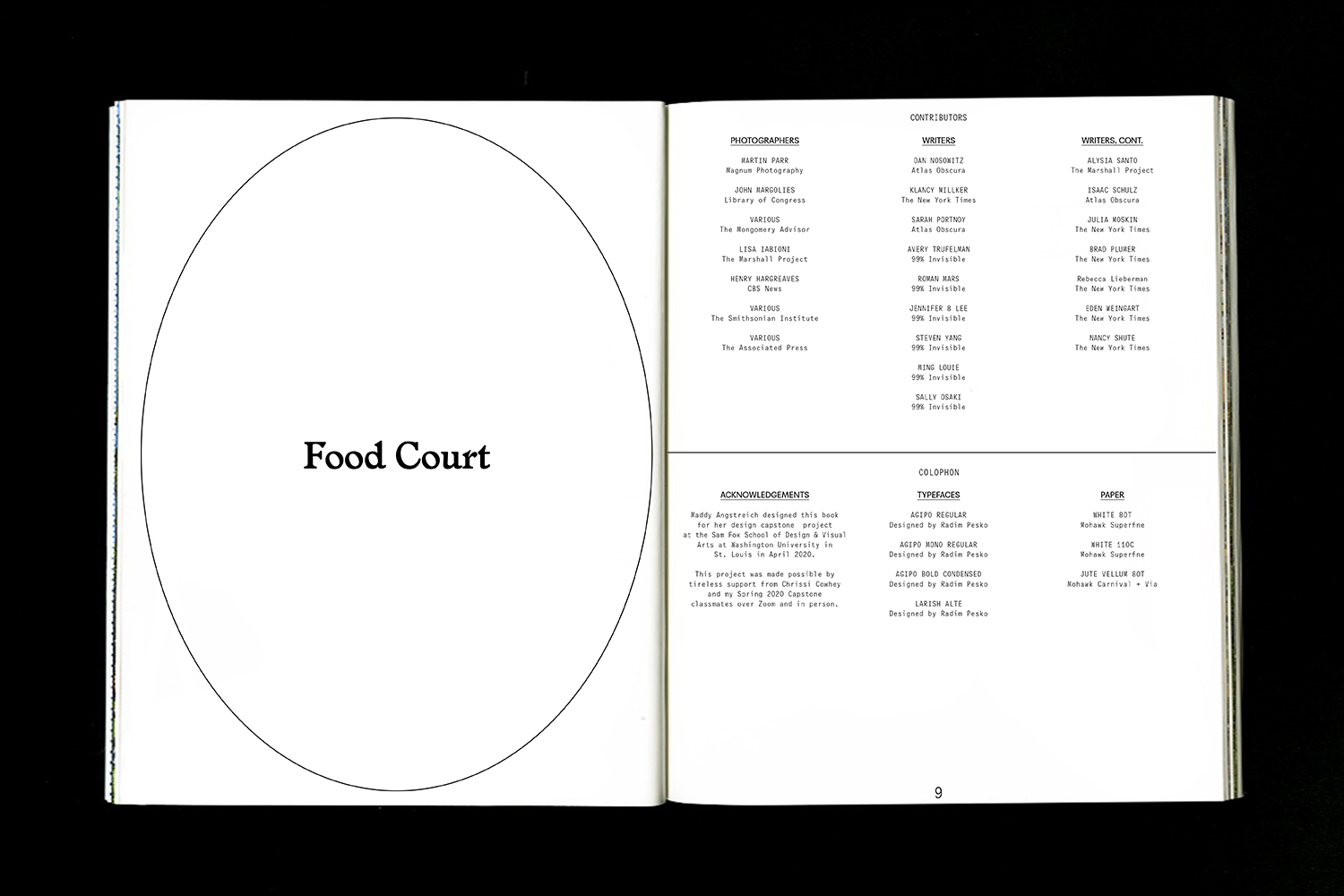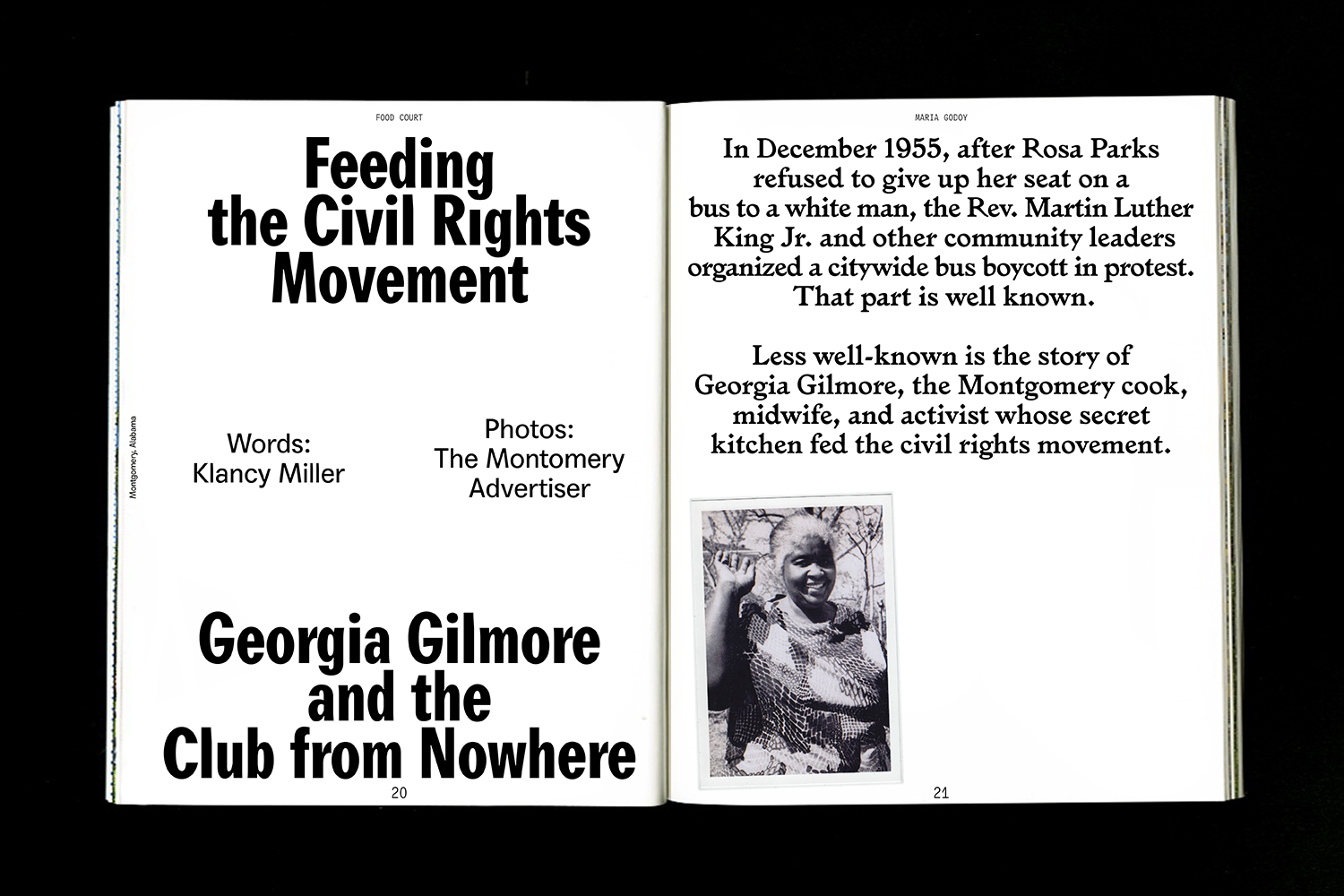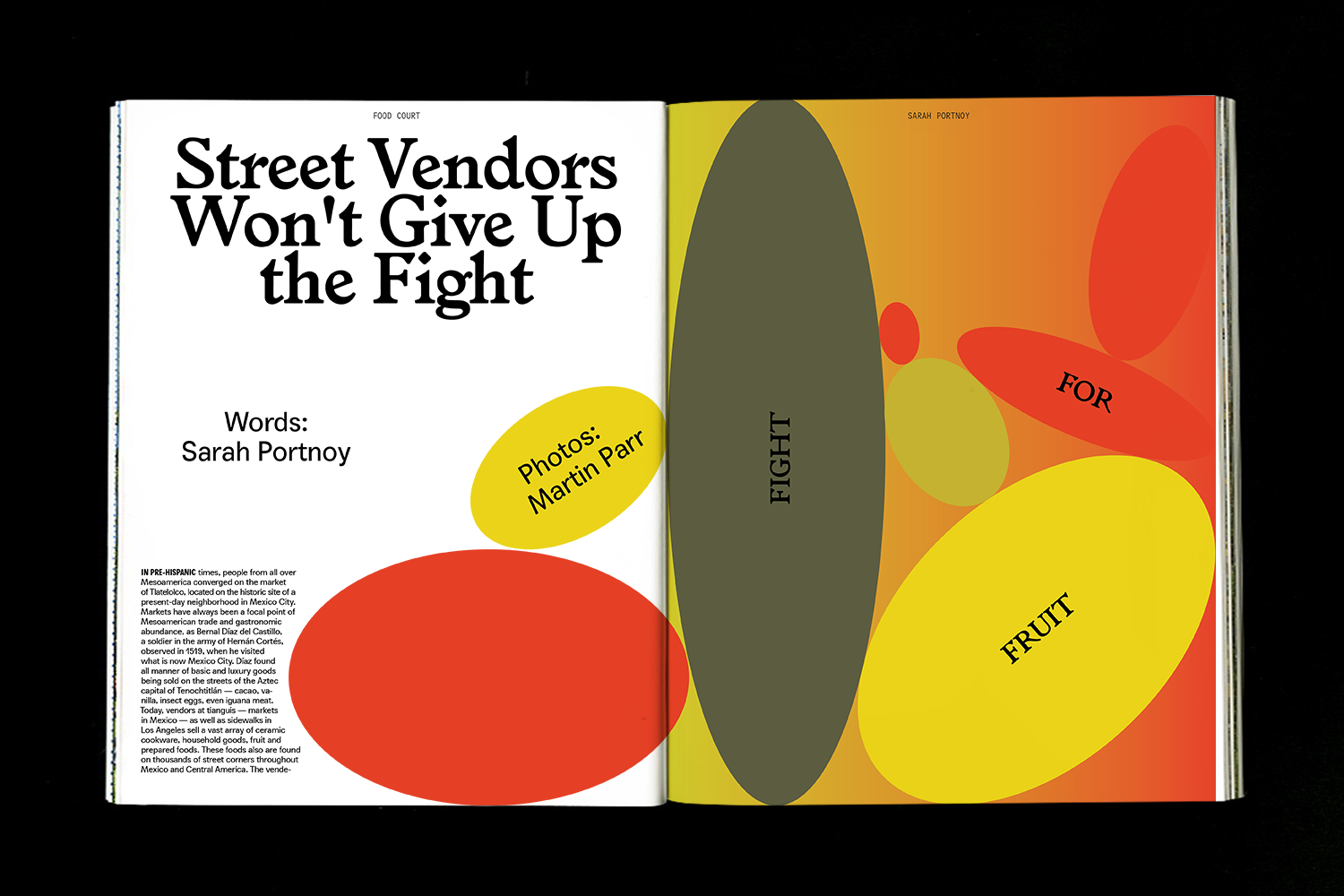 Food Court


2020
Editorial

Magazine examining American identity through the lens of food. I curated articles and images to create a narrative about the connection between American food culture and our country's social and political institutions—from obsession with fast food to the last meals on death row.

By taking a closer look at the food we eat, Food Court begins to explore the full picture of America: an often messy and unglamorous melting pot of beauty and brutality.
Seeing Sounds


2019
Book, Data Visualization


Booklets that use typographic symbols to visualize music.

I designed the pattern system to accomodate any song — the song itself develops its own book with a unique pattern.

Event platform and digital archive of events hosted by The Luminary.
Designed and developed in collaboration with
Natalia Oledzka.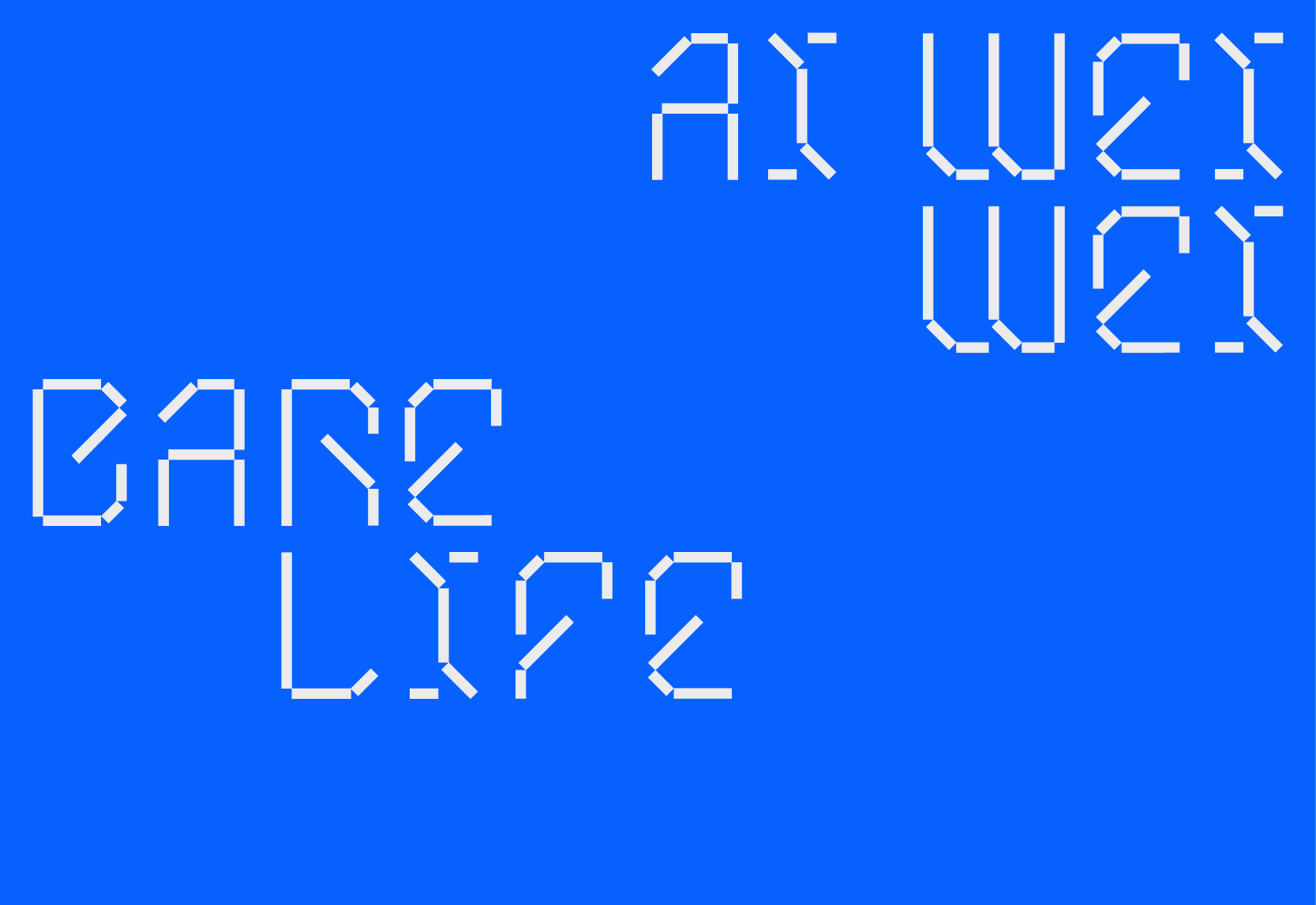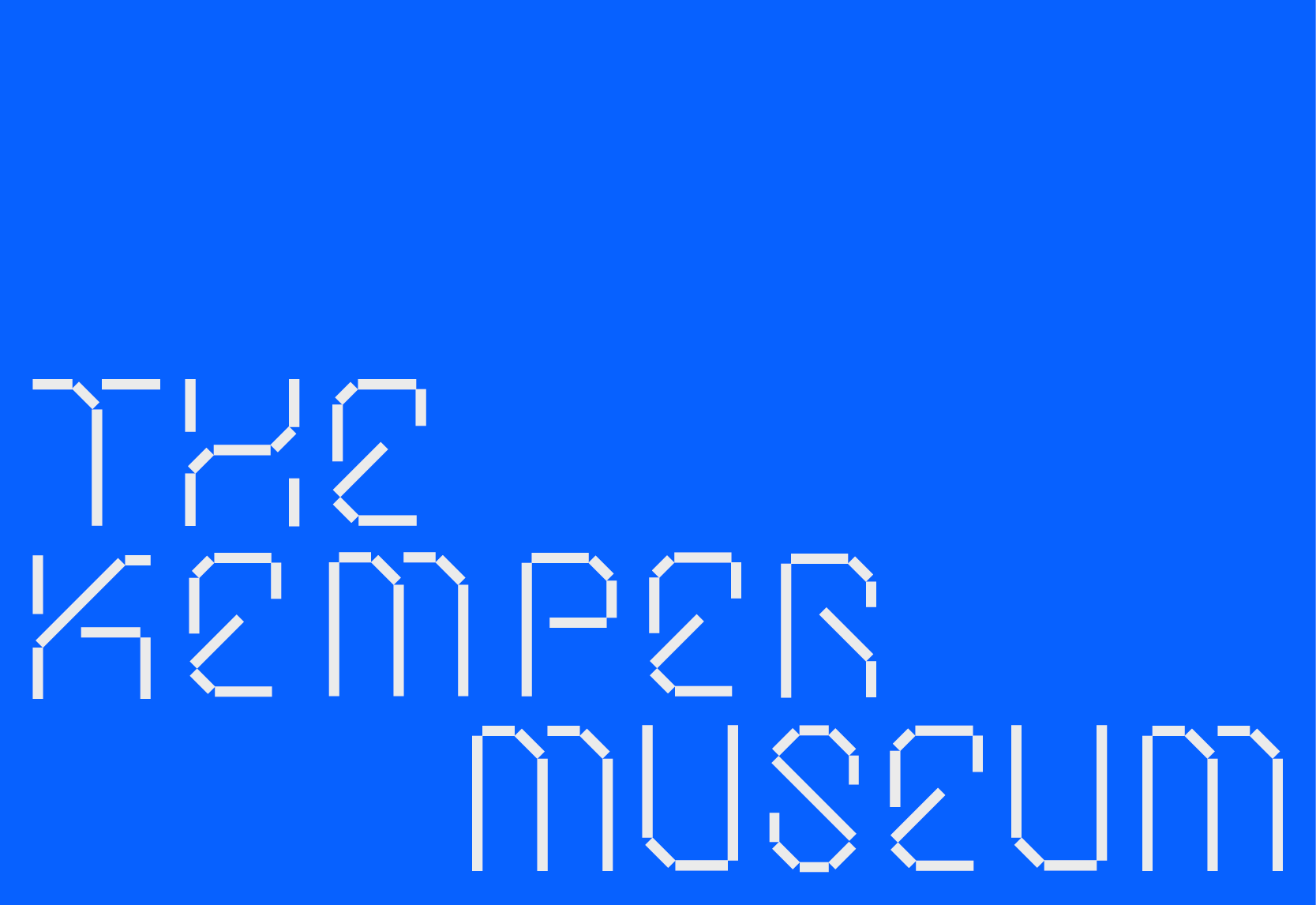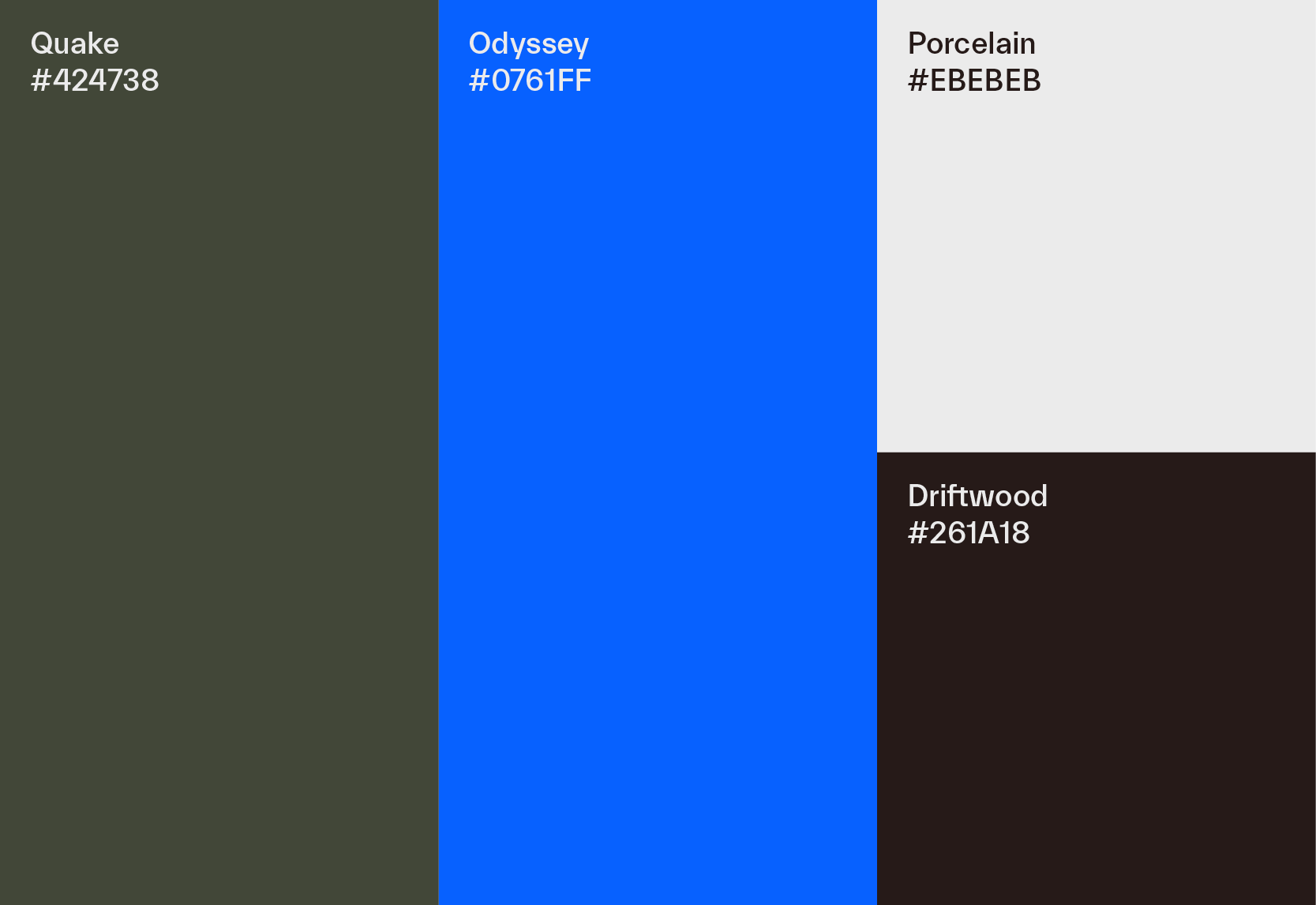 Bare Life

2019
Identity
Team:
Maddy Angstreich: custom typeface, posters, printed matter
Sara Berman: motion
Jingqi Fan: interaction
Sarah Rhee: wayfinding, motion
Eve Wallack: brand refinement, printed matter
Speculative brand identity for Ai Weiwei's Bare Life exhibit at the Mildred Lane Kemper Art Museum. A cohort of classmates and I collaborated to design this flexible system to emulate Ai Weiwei's practice of breaking and rebuilding.

Inspired by how Ai deconstructs traditional materials to repurposes them for new meaning, I designed the custom typeface, Wei Displei from a simple repeated module.