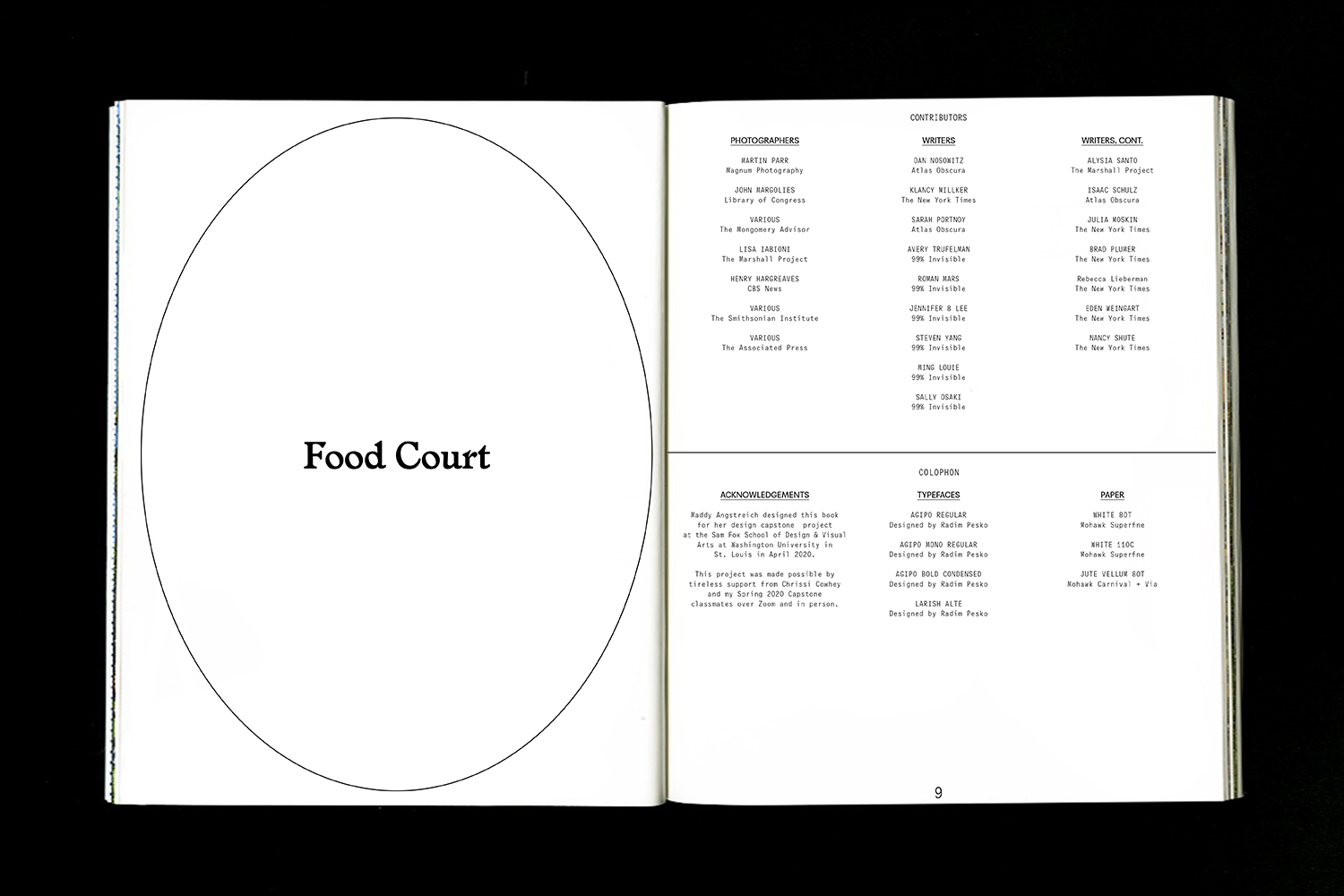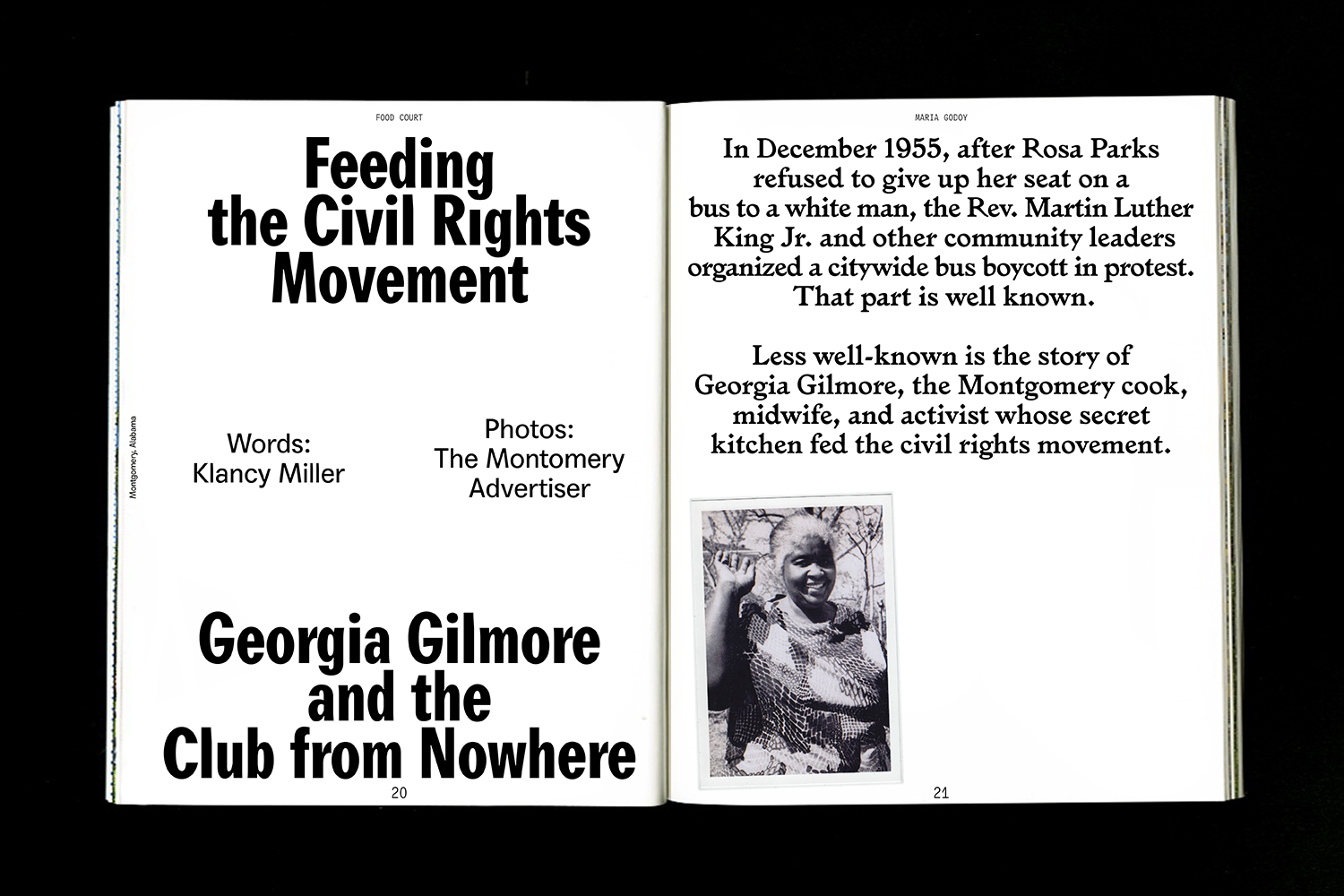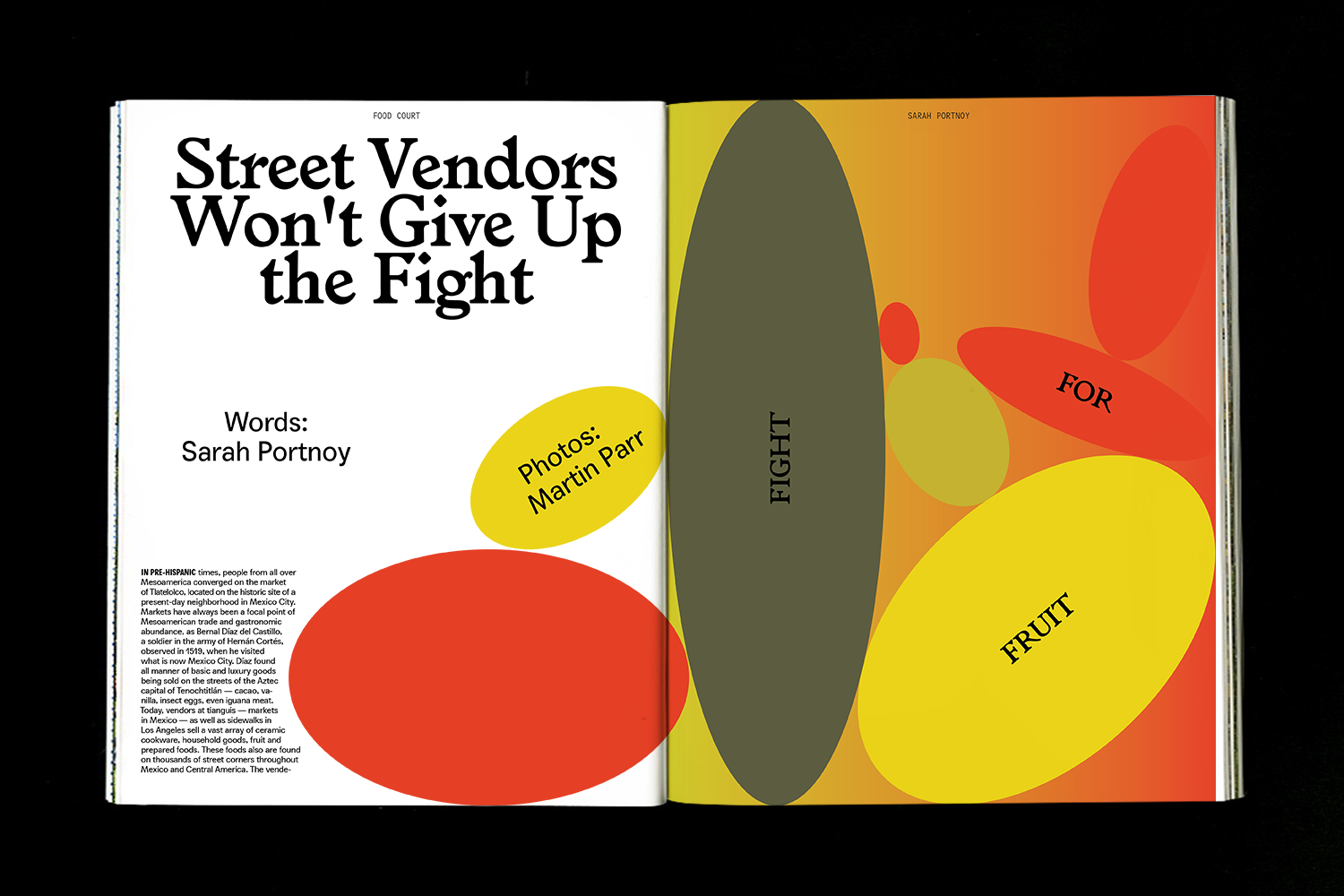 Food Court


2020
Editorial

Magazine examining American identity through the lens of food. I curated articles and images to create a narrative about the connection between American food culture and our country's social and political institutions—from obsession with fast food to the last meals on death row.

By taking a closer look at the food we eat, Food Court begins to explore the full picture of America: an often messy and unglamorous melting pot of beauty and brutality.
Seeing Sounds


2019
Book, Data Visualization


Booklets that use typographic symbols to visualize music.

I designed the pattern system to accomodate any song — the song itself develops its own book with a unique pattern.

Ex Libris Bookplate


2019
Illustration


Personal nameplate depicting a spin on my last name's apt and unfortunate German translation: "anxious"
Event platform and digital archive of events hosted by The Luminary.
Designed and developed in collaboration with
Natalia Oledzka.