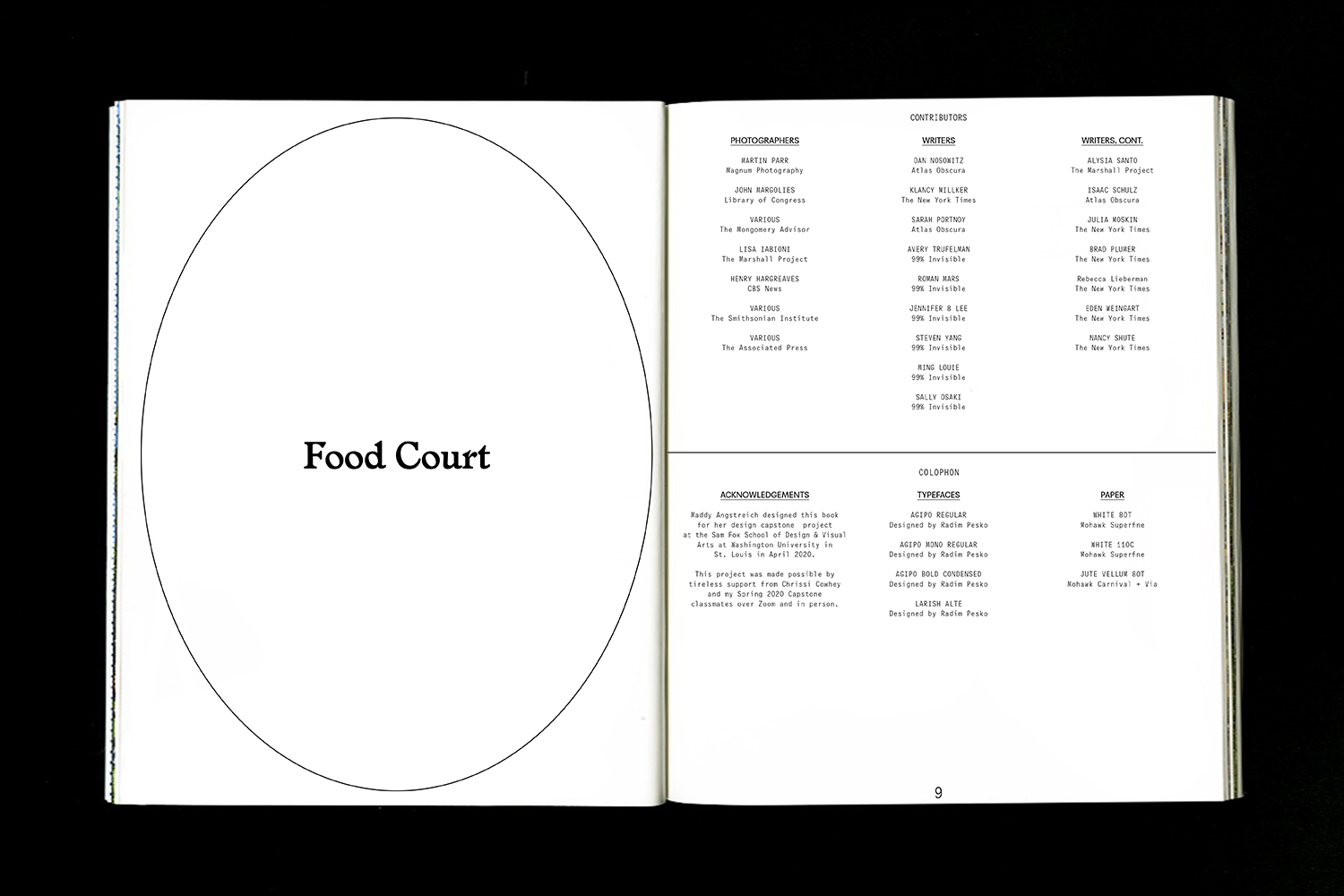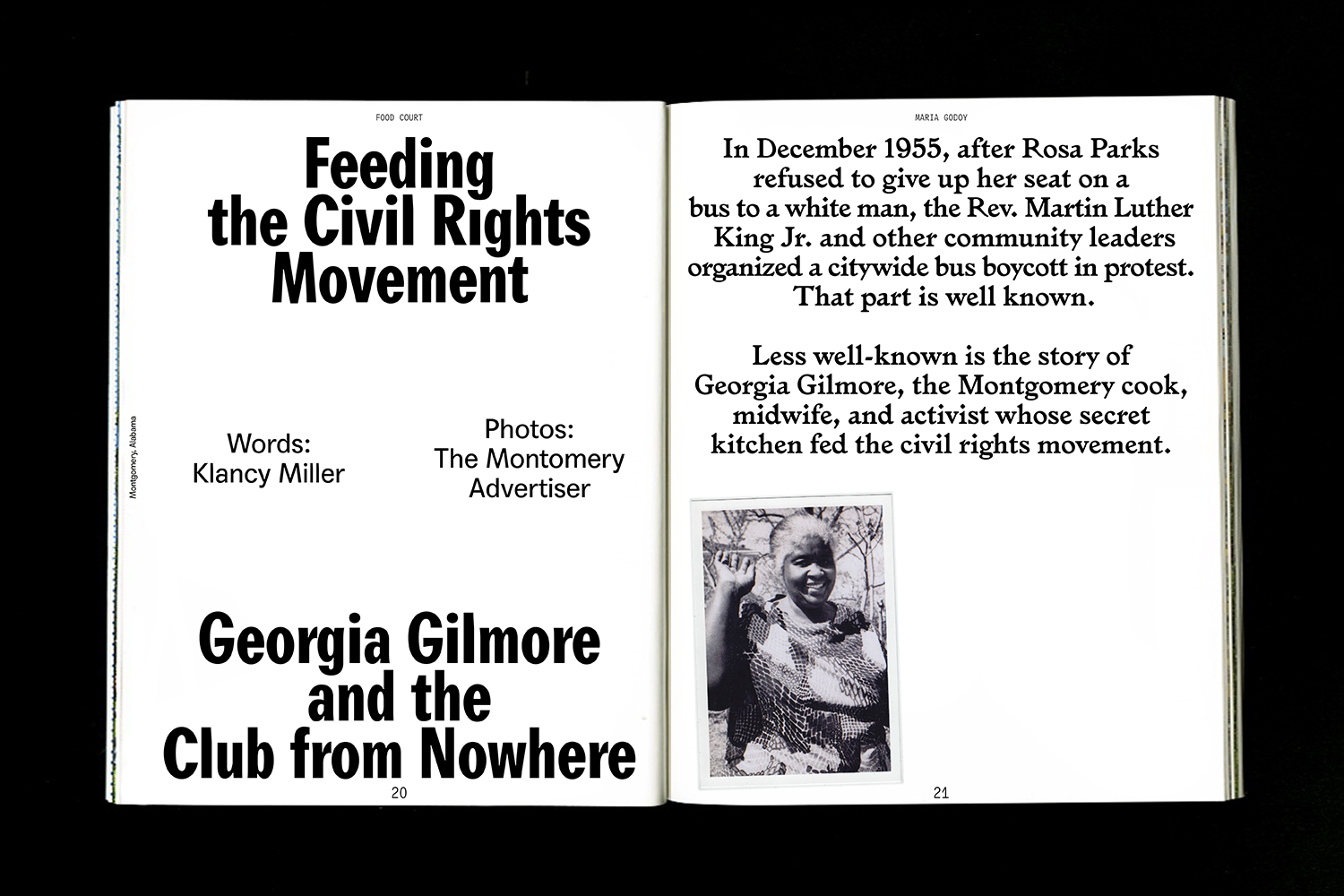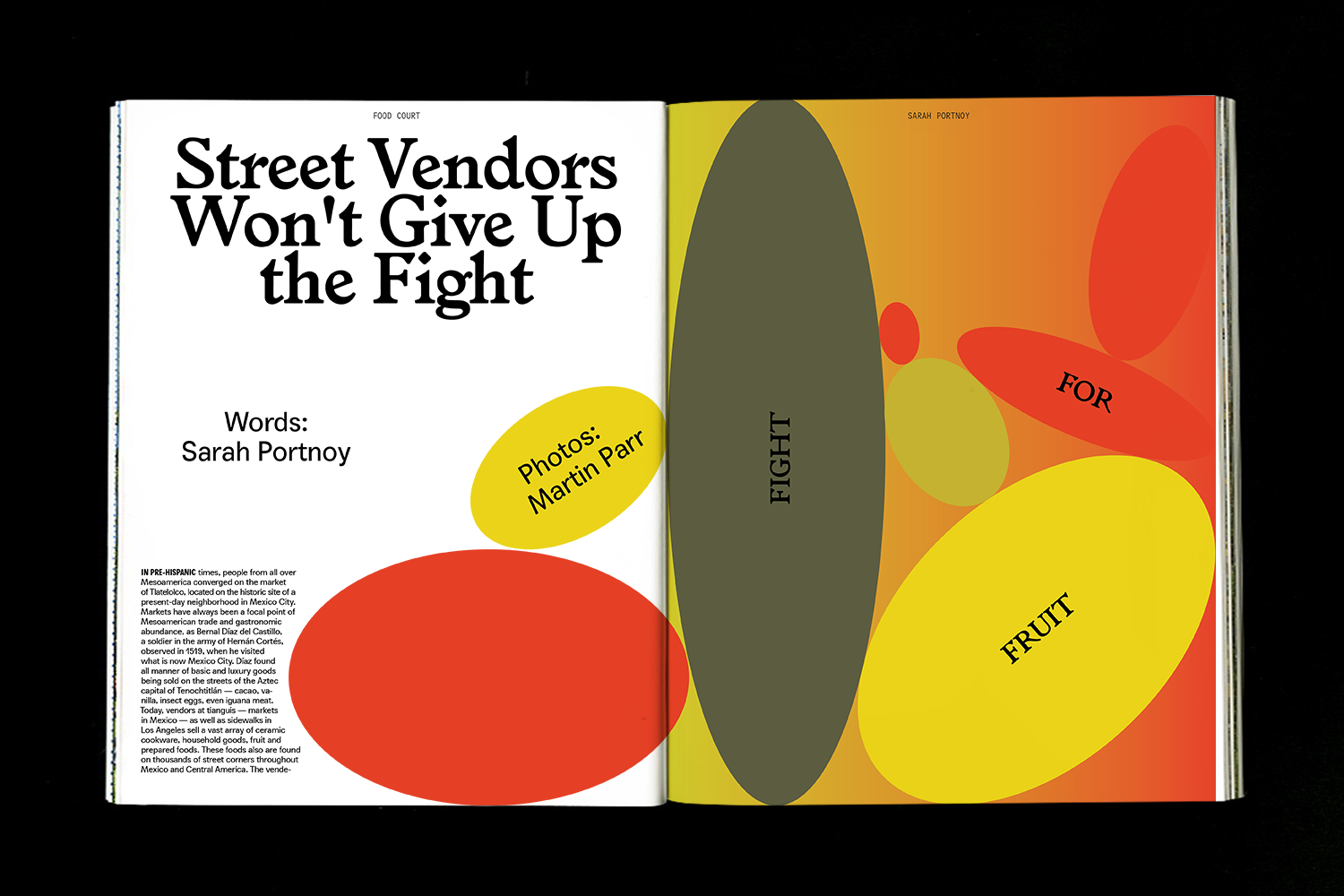 Food Court


2020
Editorial

Magazine examining American identity through the lens of food. I curated articles and images to create a narrative about the connection between American food culture and our country's social and political institutions—from obsession with fast food to the last meals on death row.

By taking a closer look at the food we eat, Food Court begins to explore the full picture of America: an often messy and unglamorous melting pot of beauty and brutality.
Event platform and digital archive of events hosted by The Luminary. Full website launching December 1.
Designed and developed in collaboration with
Natalia Oledzka.
Ex Libris Bookplate


2019
Illustration


Personal nameplate depicting a spin on my last name's apt and unfortunate German translation: "anxious"
Urban Renewal


2018
Editorial


Book for collection of podcasts and articles about gentrification and change in St. Louis.

Using Kara Mavros's

Rapid Nostalgia

toolkit, I used images from Google Street View—the same location photographed during different years—to emphasize the changing landscape.